The Regional Healthcare Preparedness Coalition (RHPC) is the preparedness committee of SETRAC with the mission of providing collaborative planning and response to emergencies, in a multi-disciplinary approach, and to preserve the medical infrastructure of the region.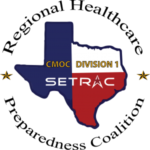 The RHPC is divided into five corridors, served by a Chair and Vice-Chair. A major component of the response is the Catastrophic Medical Operations Center (CMOC). The CMOC is an industry recognized best practice for ensuring resiliency of the regional healthcare infrastructure by a multi-disciplinary group. At the request of a jurisdictional authority, CMOC will activate according to the current Regional Emergency Preparedness Plan that is on file at the City of Houston Office of Emergency Management.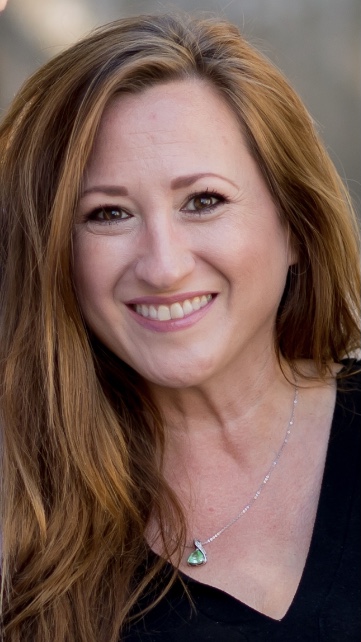 HCA Houston Healthcare Tomball
All Meetings will be held from 1:30pm to 3:30pm at the SETRAC Office (1111 North Loop West, Suite 160, Houston, TX 77008)
– January 8
– March 5
– May 7
– August 6
– November 5
1997 – Houston named one of the first 4 MMRS (Metropolitan Medical Response System) cities in the nation
The HRG (Hospital Receiving Group) is formed with the "big 8" hospitals in Houston
2001 – Tropical Storm Allison and 9-11 spurs growth that creates HAHEMC (Houston Area Hospital Emergency Management Collaborative)
2002 – The Regional Emergency and Hospital Preparedness Council is formed
2005 – Response to Hurricanes Katrina and Rita prompts the development of the Disaster Unified Medical Command, later renamed the Catastrophic Medical Operations Center.
2012 – RHPC integrates with the SouthEast Texas Regional Advisory Council (SETRAC) becoming the preparedness committee of SETRAC. The Regional Hospital Preparedness Council becomes the Regional Healthcare Preparedness Coalition.
2017 – When Hurricane Harvey made landfall in Texas Aug. 25, 2017, as a Category 4 hurricane.
2019 – Tropical Storm Imelda was the fifth-wettest tropical cyclone on record in the continental United States, causing devastating and record-breaking floods in southeast Texas.